Employee education and benefit communication are key contributors to employee satisfaction. We assist in the development of a strategic communication plan by incorporating the following:
Identify Objectives
Tailor to Diverse Employee Populations

Recommend Methods and Options
Incorporate Company Branding
The goal is to customize a plan that effectively educates and engages a multi-generational, increasingly digital workforce. Strategies can be tailored to include the following:
Digital promotional tools
Personalized benefit counseling and chat sessions
Print material- posters, flyers, benefit guides, tent cards
Confirmation statements
Total compensation statements
Targeted communication via SMS, email, and push notifications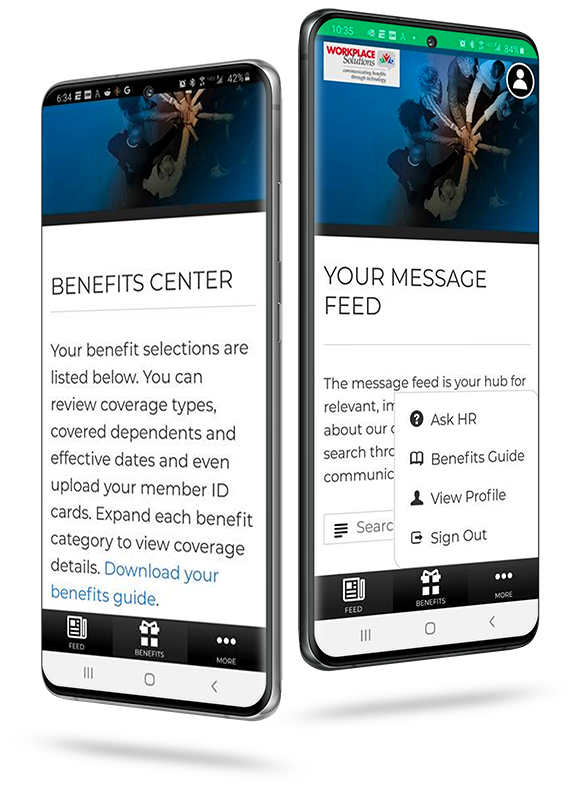 Many employers struggle with communicating important information to their employees in this rapid changing environment.
With our wpsENGAGE 2-way communication tool, human resources can now easily connect with their employees throughout the year.
With wpsENGAGE, employers can send dynamic messaging through:
| | | | | | | | | | | | | |
| --- | --- | --- | --- | --- | --- | --- | --- | --- | --- | --- | --- | --- |
| Text (SMS) | | | | | | Email | | | | | | App Notifications |
Target Your Audience

Demographics
Eligibility
Enrollment

Included Messaging

Pre-Enrollment Education
Wellness Initiatives
New Employee Welcoming Information
Benefit Changes
Organizational Events
Important Safety Protocol

Measurable Outcomes

Set Goals
Monitor Click Rates
Results from Surveys and Quizzes